TanguliaMara camp is a rustic and cozy tented bush camp perched on a leafy hill overlooking the Olotulo-Murt salt lick, by the Mara River. It is located on private land and has an emphasis on authentic safari and African experiences. Tangulia is a Swahili word meaning "to lead." Our camp's mission is to be the leaders in African Safari by allowing our guests a comfortable private stay with an array of unique safari experiences that will remain in your heart for a lifetime.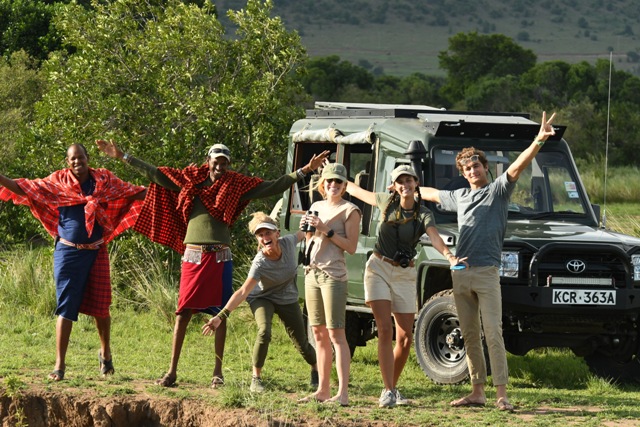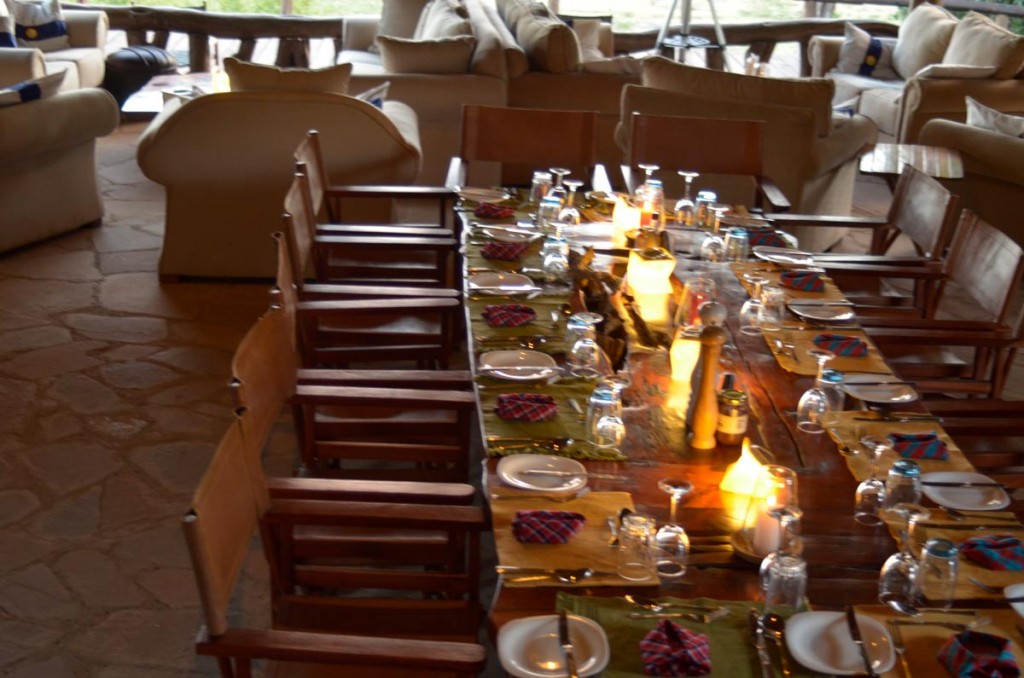 Our meals are warm and hearty, coupled with a variety of beverages. Expect fresh salads with creative dressings,and hearty soups served over a communal handmade dining table in our mess area. A wide variety of food from pasta dishes to red and white meat, our chef is sure to bless your taste buds and equally leave you yearning for more.
The camp offers a variety of alcoholic beverages that will be served to your liking. We have fresh juices and sodas as well for those who prefer something non-alcoholic. We advise our customers to make their requests when booking if they require a specific brand.
Tangulia Mara camp is located between the Mara North Conservancy and the Maasai Mara game reserve by the Mara River. Our ideal location is only a twenty minutes' drive to the Musiara airstrip and thirty minutes to Kichwa Tembo airstrip, equally a fifteen-minute drive takes one into the Maasai Mara game reserve.
We have a total of 8 luxury tents which includes one family tent. We accommodate up eighteen guest at full capacity. The camp is set to remain quaint to give our guest the ultimate intimate experience. We handmade king size beds in our tents and an additional single bed in some of our tents. The salt lick is a favorite spot for a lot of the wildlife in the area and this the reason why we take the advantage of this view. The Mara river view is seen from the front porch of most of our tents.
The leafy bushes surround the rest of our tents and leave each one feeling cool, private and intimate. Winding paths lead to each tent, and with our camp being unfenced, wildlife is welcome to roam freely around the camp. Our camp Askaris escort guests back to their rooms at night. Running taps and hot shower are available throughout. Our baths and toilet areas are ensued. Note that the water on the tap is ideal for washing up not for drinking. We provide clean drinking water in beaded glass bottles in each bedside table and bathroom vanity. Our homely tents are cleaned every day with our dedicated team of staffs and replenished with eco-friendly handmade supplies. We source our incredible product locally and give our guest the best of hypoallergenic and gorgeously  scented soaps and shampoos throughout their stay